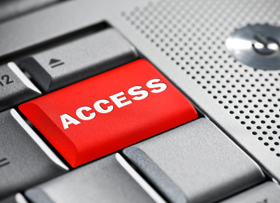 CVSS
Asset management is key to the reliability and integrity of the over pressure protection systems installed in your facility. Kentrol/ F.W. Webb can assist you in the process with several Programs.
ABC CO ABC CO


F.W. Webb Computerized Valve Survey System
The F.W. Webb Company Process Controls Division offers several preventive maintenance programs for the repair and testing of pressure relief valves. Utilizing our F.W. Webb Computerized Valve Survey System in conjunction with our relief valve field survey, we can assist you in anticipating the need for upcoming repairs, replacement or testing of your relief valve population.
Field Survey - A complete survey of your existing relief valve population. Data collection includes the identification and tagging of all pertinent data surrounding the relief valve population. Model #, application, type and manufacturer, capacity and condition at the time of the survey are recorded.
Data Management - Collected data is inputted into the CVSS, recommended replacements, valve condition and next recommended service date are inputted.
Report Generation - Customer data can be outputted to a printer or diskette in various formats This data can be sorted by tag #, location, set pressure stores # or even the maintenance history data of a specific valve. This gives you the flexibility to manage your relief valve population.
Data Access - Complete maintenance history and test reports are available you via an Internet connection to our server. This allows you the ability to generate daily or monthly repair work orders. Additionally, data can be used for the management of your plant's regulatory requirements.
F.W. Webb SURVEY QUICK START
For a "Step-by-Step" guide to using the F.W. Webb Computerized Valve Survey System (CVSS) click here or on either of the imges below to download the PDF (

1.2MB). Please note that the Adobe Reader is needed to view this file.